FUNSKULL
Artist: Elliott Routledge
This Funskull X Gilson collaboration pairs one of Australia's most engaging artists with a brand that is seeing tremendous growth in the country. Now available worldwide, this Limited Edition design is sure to turn head's anywhere you go on the mountain.

LENGTH NOSE & TAIL WIDTH WAIST WIDTH SIDECUT RADIUS
Mens 145 280mm 241mm 7.34m
Mens 150 286mm 246mm 7.85m
Mens 155 293mm 251mm 8.16m
Mens 160 300mm 253mm 7.93m
Mens 165 302mm 256mm 8.77m
Womens 140 259mm 219mm 6.51m
Womens 145 261mm 223mm 7.35m
Womens 150 267mm 227mm 7.85m
TYPE
Limited Edition GRAPHICS
Sublimated CORE
Poplar Hardwood
SHAPE
All Mountain BASE
Soft Edge & Pow Channel BASE MATERIAL
4001 Sintered Ptex
FLEX

PROFILE
10mm Camber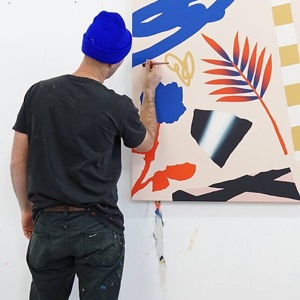 ARTIST BIO: Elliott Routledge
Elliott Routledge is an Australian contemporary artist based in Sydney.
Across his career, he has shown work and installed major public murals all around the world. He has shown in galleries and installed murals throughout the world in such places as London, Vienna, New York, Melbourne, Tokyo, Paris, Singapore, Amsterdam, Hong Kong and extensively throughout Australia.
His work exists in a balance between expressive mark making and abstract form. Having spent a lot of time practicing color theories, his current work is reflective of how he takes this information of color relationships and pattern choices, and flips them enough to create bold, harmonious compositions.
OTHER SNOWBOARDS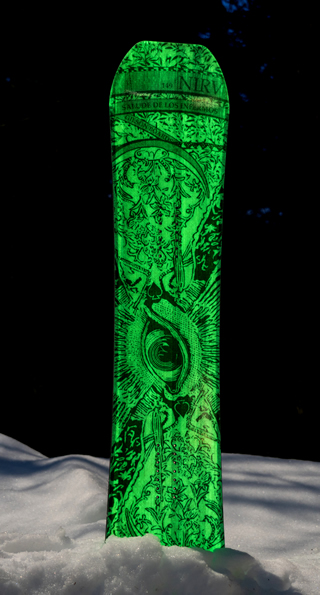 $500.00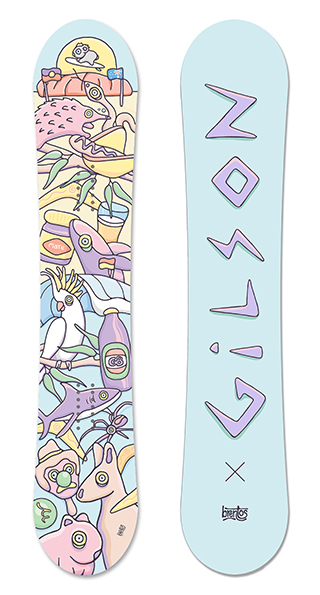 $540.00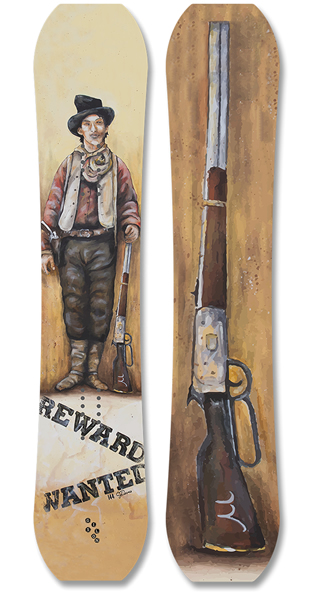 $649.00