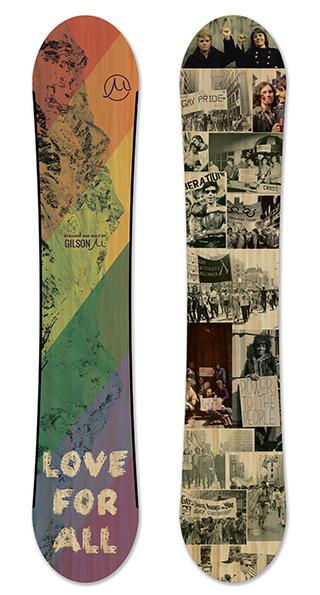 Love for All
Limited Edition All Mountain Snowboard
$550
LOVE FOR ALL
Commemorate the past, celebrate the future.
"Love for All" brings the history of the LGBTQ rights movement to the mountain. A sign of visibility and acceptance, "Love for All" represents optimism for a future where the LGBTQ community enjoys the same freedoms all people deserve.
The base displays a collage of images from the history of the community's long fight for acceptance, a reminder of the movement's past at a critical time for LGBTQ rights today.
Gilson's "Love for All" unites cutting-edge performance, inspired by fluid dynamics, with American manufacturing and locally-sourced materials in a powerful product.
Scroll down to learn more about the meaning behind the collage.

LENGTH NOSE & TAIL WIDTH WAIST WIDTH SIDECUT RADIUS
Mens 145 280mm 241mm 7.34m
Mens 150 286mm 246mm 7.85m
Mens 155 293mm 251mm 8.16m
Mens 160 300mm 253mm 7.93m
Mens 165 302mm 256mm 8.77m
Mens 165W 316mm 271mm 8.30m
Womens 140 259mm 219mm 6.51m
Womens 145 261mm 223mm 7.35m
Womens 150 267mm 227mm 7.85m
TYPE
Limited Edition GRAPHICS
Sublimated CORE
Poplar Hardwood
SHAPE
All Mountain BASE
Soft Edge & Pow Channel BASE MATERIAL
4001 Sintered Ptex
FLEX

PROFILE
10mm Camber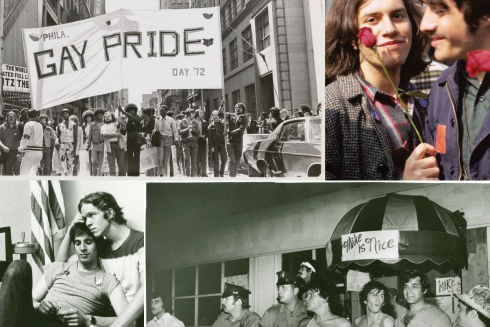 GLAAD
From top to bottom: Lesbian protest in Albany, 1977.
The 1972 Pride parade in Philadelphia; a protest in Albany, 1971. Sit-in by the Gay Activists Alliance in New York, 1970; again in 1971 to contest police harassment.
The Gay Liberation Front marches in Times Square in 1969. Gay Liberation Day march in New York, 1970.
Christopher Street Liberation Day activists; Marsha P. Johnson at Bellevue Hospital. Frank Kameny runs for Congress, 1971; the 1982 Pride parade in New York.
LGBTQ activists oppose the war in Vietnam, 1971. For every "Love for All" snowboard we build, Gilson Snow will donate $50 to GLAAD.
OTHER SNOWBOARDS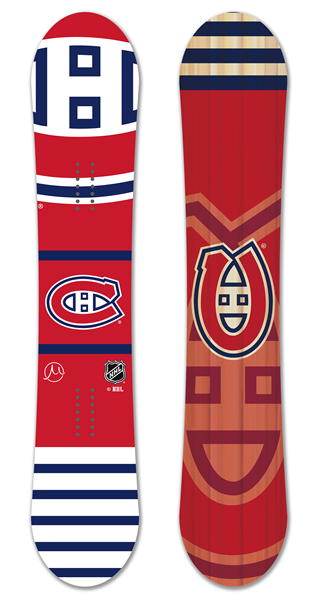 $550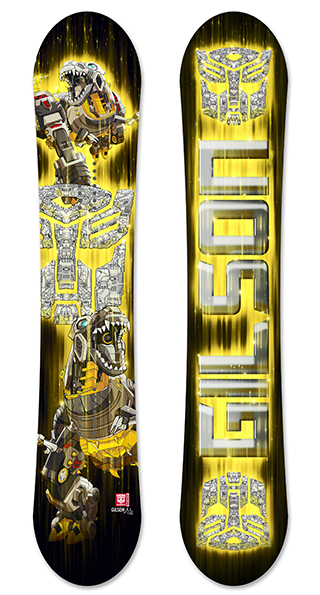 $595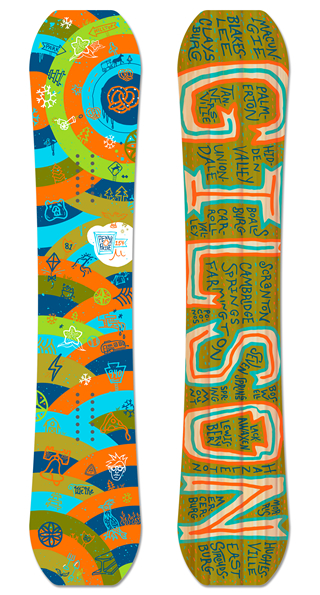 $535