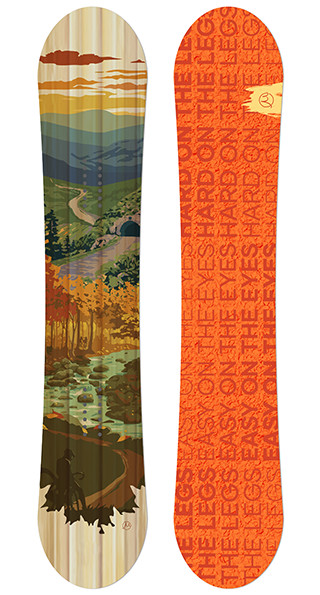 unPAved
Limited Edition All Mountain Snowboard
$545.00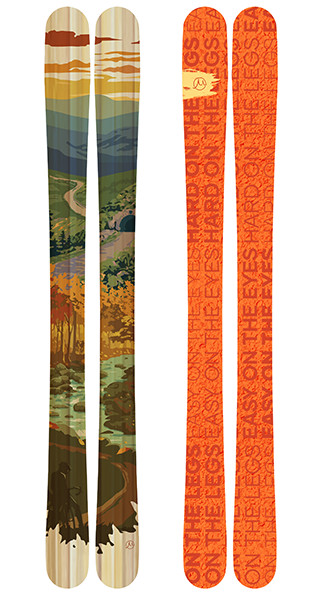 unPAved - Skis
Limited Edition All Mountain Skis
$715.00
LESS YAPPIN, MORE BRAPPIN.
Artist: Emily Zebel
Using Gilson's most versatile All Mountain models, we've teamed up the awesome folks at unPAved to bring this awesome new design to life. The Gilson unPAved aims to capture the cycling spirit, and $100 from every pair sold will be donated to the Pennsylvania Interscholastic Cycling League. With artwork by Emily Zebel, this equpiment is sure to turn heads.
As Pennsylvania's only snowboard and ski maker, we are thrilled to bring you these exciting Special Editions
At Gilson, we sustainably source the highest quality raw materials and handcraft all of our snowboards and skis onsite, right in PA. This limited edition design is paired with our best selling all mountain performance model that can be found ripping slopes all over the world. With a traditional cambered design, and a medium flex stiffness, this is the perfect pair of snowboards or skis for someone who wants to take them anywhere and everywhere the mountain calls.
Handcrafted in Pennsylvania by one of the fastest growing ski and snowboard companies in the country, and delivered direct to your doorstep. Order yours today!

LENGTH NOSE & TAIL WIDTH WAIST WIDTH SIDECUT RADIUS
Mens 145 280mm 241mm 7.34m
Mens 150 286mm 246mm 7.85m
Mens 155 293mm 251mm 8.16m
Mens 160 300mm 253mm 7.93m
Mens 160W 309mm 262mm 7.93m
Mens 165 302mm 256mm 8.77m
Mens 165W 316mm 271mm 8.30m
Womens 140 259mm 219mm 6.51m
Womens 145 261mm 223mm 7.35m
Womens 150 267mm 227mm 7.85m
TYPE
Limited Edition GRAPHICS
Sublimated CORE
Poplar Hardwood
SHAPE
All Mountain BASE
Soft Edge & Pow Channel BASE MATERIAL
4001 Sintered Ptex
FLEX

PROFILE
10mm Camber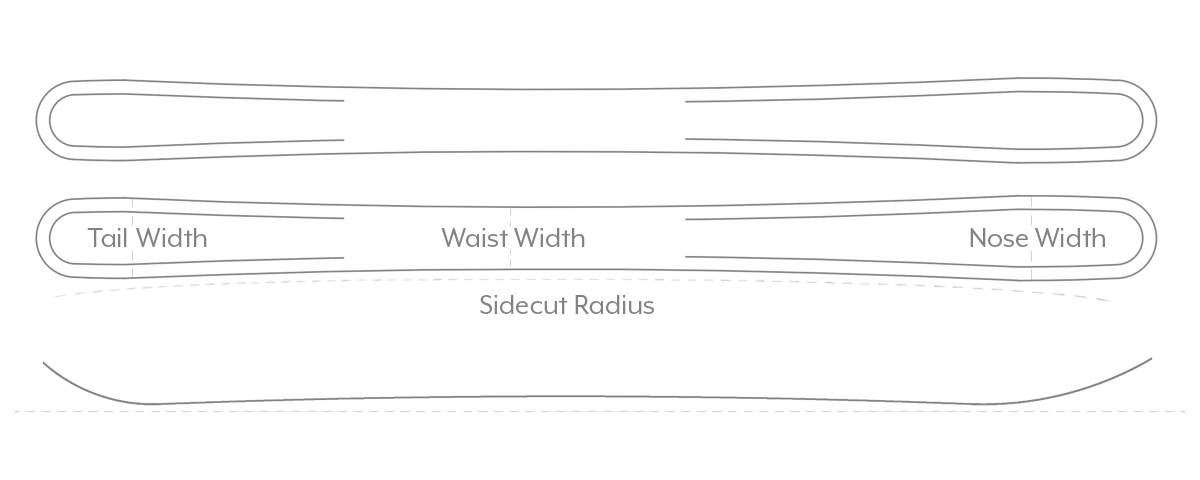 LENGTH NOSE / TAIL WAIST SIDECUT RADIUS
143 110mm / 98mm 84mm 14.8m
153 131mm / 124mm 99mm 11.1m
163 131mm / 124mm 99mm 13.0m
173 131mm / 124mm 99mm 15.1m
183 131mm / 124mm 99mm 17.3m
TYPE
SKIS GRAPHICS
Sublimated CORE
Poplar Hardwood
SHAPE
All Mountain BASE
Hybrid Soft Edge & Butter Pad BASE MATERIAL
4001 Sintered Ptex
FLEX

PROFILE
8mm Camber Underfoot
Early Rise Nose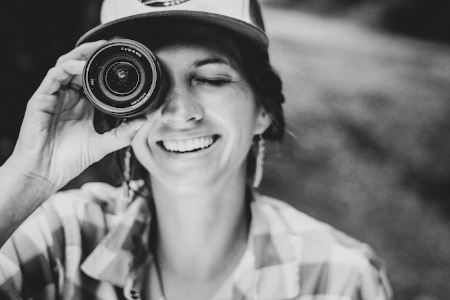 ARTIST BIO: Emily Zebel
Emily Zebel is a graphic designer, camera geek, and owner of Wilder Mile Creative, a full service branding and design studio based in Harrisburg, PA. When not immersed in artistic endeavors, you can find her on dirt, water or snow, wondering when and why anyone should ever grow up.