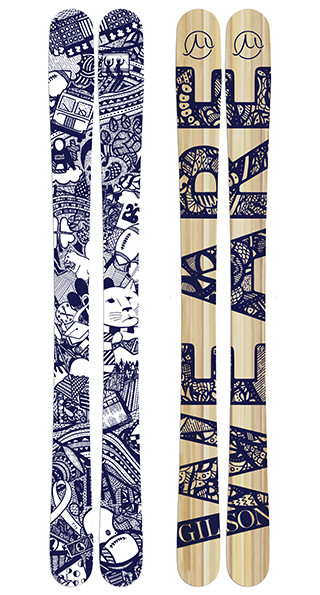 We Are
Limited Edition All Mountain Skis
$695.00
WE ARE
For those who love the Blue and White
Using Gilson's most versatile All Mountain ski model, we've teamed up with amazing artist Kristina Nowakowski to create a design featuring iconic imagery from her favorite university. These skis are packed with drawings representing her entire college experience. Whether it's you missing the White Loop, grabbing a scoop at the creamery, your favorite jersey, or the Willard Preacher - can you find them all? Hint - there are over 40!
As Pennsylvania's only ski and snowboard maker, we are thrilled to bring you this exciting Special Edition snowboard - the We Are.
At Gilson, we sustainably source the highest quality raw materials and handcraft all of our skis onsite, right here in PA. This limited edition design is paired with our best selling all mountain performance model that can be found ripping slopes all over the world. With a traditional cambered design, and a medium flex stiffness, this is the perfect pair of skis for someone who wants to take them anywhere and everywhere the mountain calls.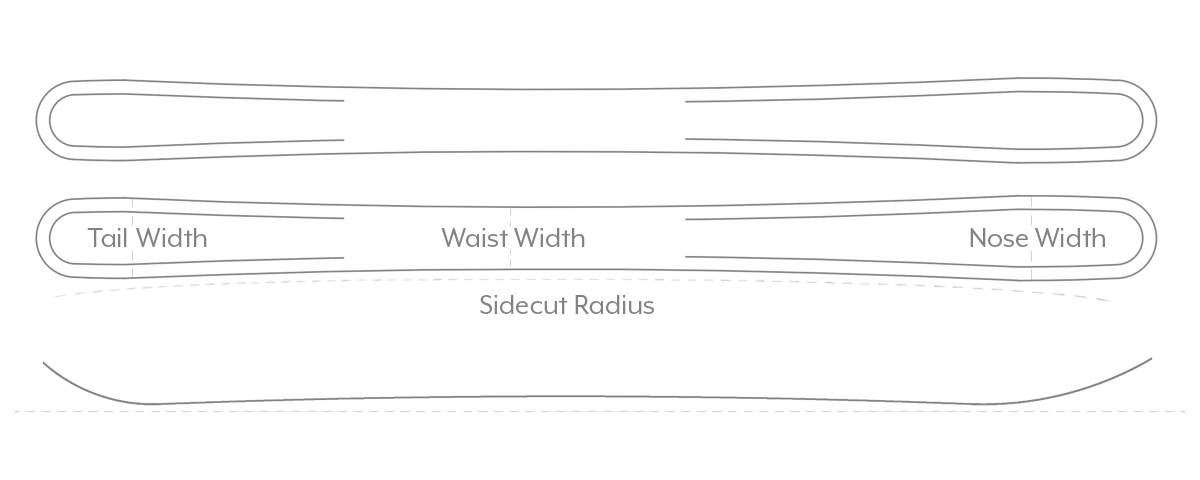 LENGTH NOSE / TAIL WAIST SIDECUT RADIUS
163 131mm / 124mm 99mm 13.0m
173 131mm / 124mm 99mm 15.1m
183 131mm / 124mm 99mm 17.3m
TYPE
SKIS GRAPHICS
Sublimated CORE
Poplar Hardwood
SHAPE
All Mountain BASE
Hybrid Soft Edge & Butter Pad BASE MATERIAL
4001 Sintered Ptex
FLEX

PROFILE
8mm Camber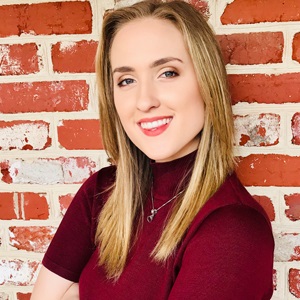 ARTIST BIO: Kristina Nowakowski
Kristina, a student at PSU, has a love for art in all forms, especially singing, musicals/plays, photography, filmmaking, and drawing. Kristina began drawing when she was in high school and it became one of her passions. She is very much a rule follower in her every day life, which is why her artwork became extremely important to her.
"Each of my designs are hand drawn with Sharpie markers. The thing I love most about designing is that there are no rules or methods to my madness. As soon as I put pen to paper, I let my imagination run wild. I like to think that each of my designs are an expression of different parts of myself as there are many unique layers to every individual. My art has become a safe space for me to make mistakes, be myself, and express those parts of me that I simply cannot put into words."
OTHER SKIS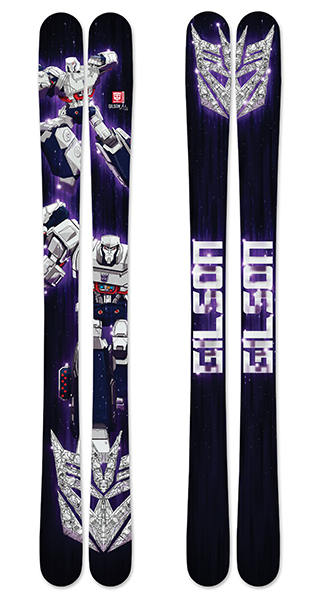 $775.00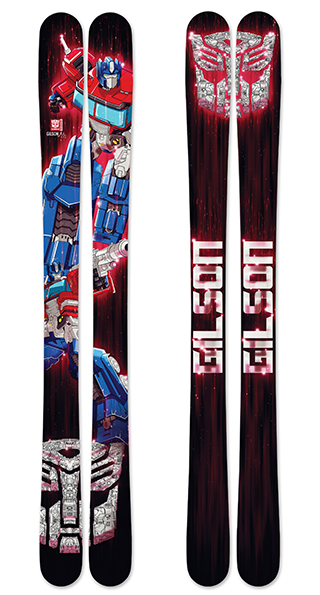 $775.00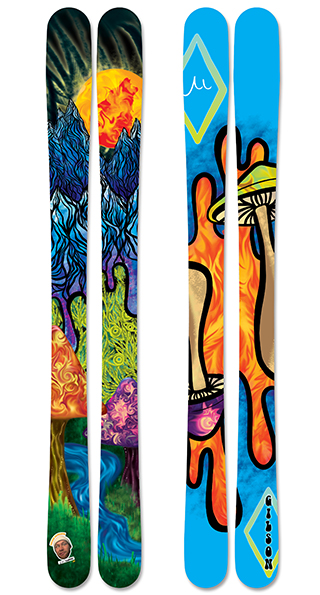 $700.00