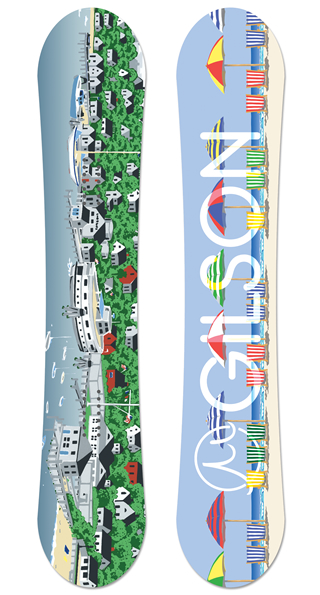 41°N
Limited Edition All Mountain Snowboard
$650
41°N
From town to the beach - iconic imagery from 41°N
Using Gilson's most versatile All-Mountain snowboard model we've teamed up with local Nantucket-based and world renowned artist Eric Holch to bring you designs inspired by one of our favorite island getaways in the Atlantic. Keep Nantucket and everything it stands for close to your heart when you're cruising the slopes of the most beautiful mountains around the world.
Gilson's Soft Edge, Pow Channel and Central Flex design features will allow you to explore further and have way more fun on the mountain. Cruise through the trees, butter your nose, drop a cliff, lick the snow on a full-out carve, send it off a kicker and then take a few turns with your crew.
Experience a board from the snowboard company that has people all over the world buzzing. Handcrafted in the US, and delivered directly to your doorstep. Order yours today!

LENGTH NOSE & TAIL WIDTH WAIST WIDTH SIDECUT RADIUS
Mens 145 280mm 241mm 7.34m
Mens 150 286mm 246mm 7.85m
Mens 155 293mm 251mm 8.16m
Mens 160 300mm 253mm 7.93m
Mens 165 302mm 256mm 8.77m
Mens 165W 316mm 271mm 8.30m
Womens 140 259mm 219mm 6.51m
Womens 145 261mm 223mm 7.35m
Womens 150 267mm 227mm 7.85m
TYPE
Limited Edition GRAPHICS
Sublimated CORE
Poplar Hardwood
SHAPE
All Mountain BASE
Soft Edge & Pow Channel BASE MATERIAL
4001 Sintered Ptex
FLEX

PROFILE
10mm Camber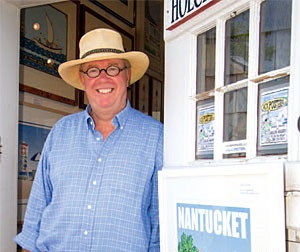 ARTIST BIO: Eric Holch
Eric Holch, internationally recognized artist and printmaker, based on Nantucket Island, creates limited edition serigraph prints, posters and his signature line of nautically-inspired silk neckties.
Holch grew up in Andover, Mass. and Greenwich, Conn., with every summer spent on the island of Nantucket. This New England upbringing continues to have a strong influence on both the subject matter, stark light and crisp style of his original prints and oil paintings. He finds those familiar harbors, summer sailing races, friendly side streets, warm sandy beaches and unique architectural details a constant fascination.
In 1993, Eric and his wife, Betsy, opened up the Holch Gallery on Nantucket Island in Massachusetts. The gallery is located in the heart of the Boat Basin on Old South Wharf, just steps from Nantucket Harbor. It is open daily from June through October and by appointment through the winter.
OTHER SNOWBOARDS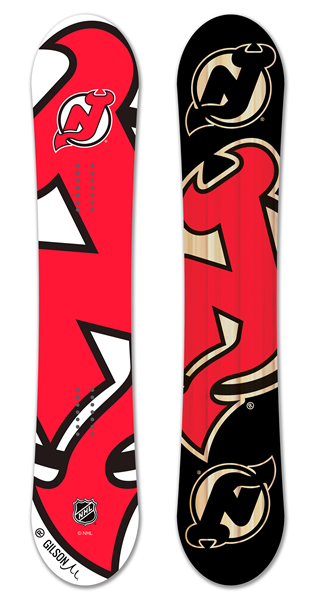 $550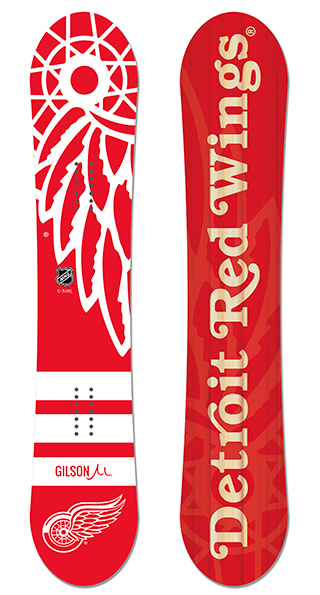 $525