ANARCHY
Artist: Johnny Romeo
The Johnny Romeo x Gilson collaboration pairs work from Australia's leading pop-artist with the most advanced riding technology. Don't conform to the masses. Make your own unique style and stand out in the crowd with the Anarchy.

LENGTH NOSE & TAIL WIDTH WAIST WIDTH SIDECUT RADIUS
Mens 145 280mm 241mm 7.34m
Mens 150 286mm 246mm 7.85m
Mens 155 293mm 251mm 8.16m
Mens 160 300mm 253mm 7.93m
Mens 165 302mm 256mm 8.77m
Womens 140 259mm 219mm 6.51m
Womens 145 261mm 223mm 7.35m
Womens 150 267mm 227mm 7.85m
TYPE
Limited Edition GRAPHICS
Sublimated CORE
Poplar Hardwood
SHAPE
All Mountain BASE
Soft Edge & Pow Channel BASE MATERIAL
4001 Sintered Ptex
FLEX

PROFILE
10mm Camber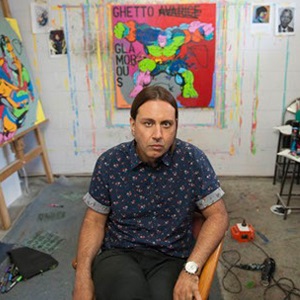 ARTIST BIO: Johnny Romeo
Johnny Romeo is an Australian born painter. His work is critically acclaimed in its attempt to represent a visual type of poetic and rhythmic blending of word, symbol and image.
Referred to as a bombastic neo expressionist pure pop painter with a lot to say about modern life, his work deals with the way we construct our identities from the vast array of images that pop culture immerses us in.
His work is in numerous public and private national and international collections.
OTHER SNOWBOARDS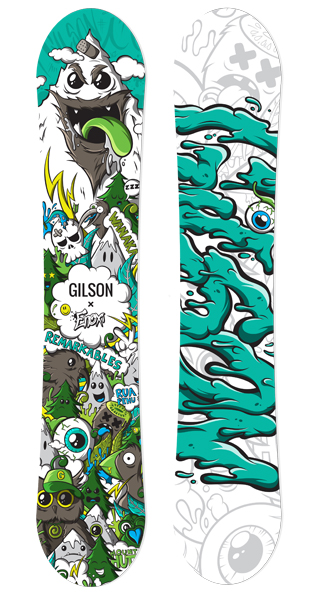 $530.00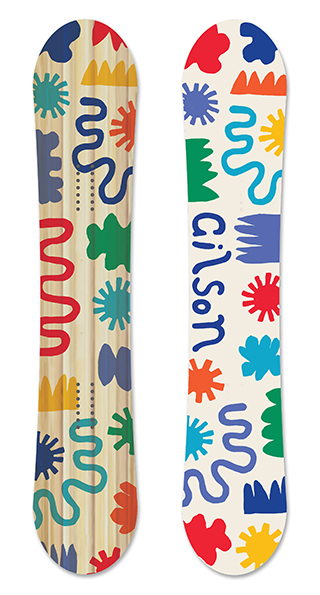 $540.00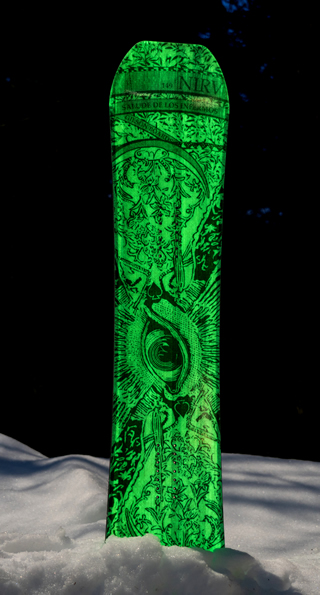 $500.00