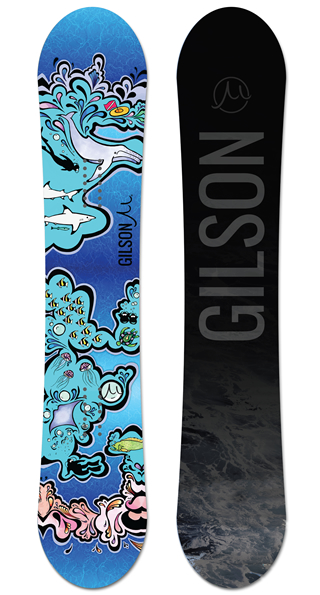 Deep Dive
Limited Edition All Mountain Snowboard
$540
DEEP DIVE
We dive not to escape life, but for life not to escape us.
Using Gilson's most versatile All-Mountain snowboard model we've teamed up with water-loving Shaun Davis to bring Scuba to Snow. Design was inspired by dive trips to places such as St. Thomas, Saba, and Thailand. Featuring just some of the animals that divers love to see, the board is designed to capture the bright, beautiful world under water, bustling with bio diversity. If that is too short you could add: Whether swimming with humpbacks in Tonga, diving with ray's and sharks off the Baja peninsula, or exploring reef systems in the Caribbean, divers are explorers at heart, always seeking the next beautiful dive site or unique animal encounter.This board will make you want to snowboard and scuba!
With Gilson's Soft Edge, Pow Channel and Central Flex design features, this board will allow you to explore further and have way more fun on the mountain. Cruise through the trees, butter your nose, drop a cliff, lick the snow on a full-out carve, send it off a kicker and then take a few turns with your crew.
Experience a board from the snowboard company that has people all over the world buzzing. Handcrafted in the US, and delivered directly to your doorstep. Order yours today!

LENGTH NOSE & TAIL WIDTH WAIST WIDTH SIDECUT RADIUS
Mens 145 280mm 241mm 7.34m
Mens 150 286mm 246mm 7.85m
Mens 155 293mm 251mm 8.16m
Mens 160 300mm 253mm 7.93m
Mens 165 302mm 256mm 8.77m
Mens 165W 316mm 271mm 8.30m
Womens 140 259mm 219mm 6.51m
Womens 145 261mm 223mm 7.35m
Womens 150 267mm 227mm 7.85m
TYPE
Limited Edition GRAPHICS
Sublimated CORE
Poplar Hardwood
SHAPE
All Mountain BASE
Soft Edge & Pow Channel BASE MATERIAL
4001 Sintered Ptex
FLEX

PROFILE
10mm Camber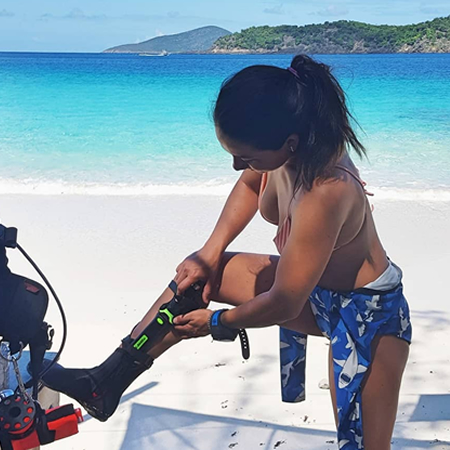 ARTIST BIO: Shaun Davis
Shaun Davis hails from Seattle, Washington and has always had a passion for the outdoors. She grew up a typical PNW kid, hiking, camping, boating, climbing, and skiing from a young age.
Throughout her life, she has always had a special place in her heart for marine science. She has an array of dive certifications from SDI and loves to travel to dive sites around the world. She is a master diver as well as a U.S. Coast Guard licensed captain. She has spent several years working on a marine education research vessel and is currently training to be a volunteer diver at the Seattle Aquarium. After both learning about and interacting with marine life, she became very concerned with preserving it.
Shaun and the team at Gilson were hoping to create a product for all the other ocean lovers out there who also enjoy hitting the slopes.
OTHER SNOWBOARDS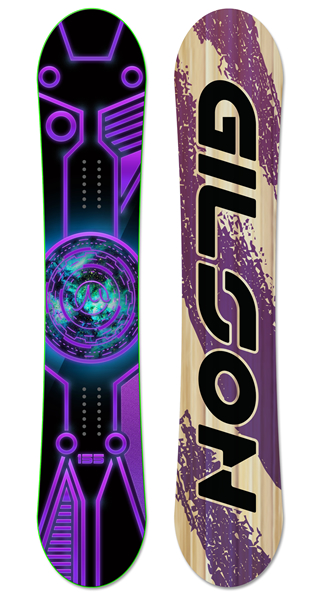 $540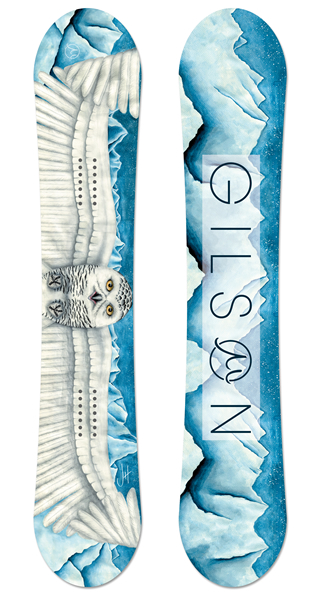 $545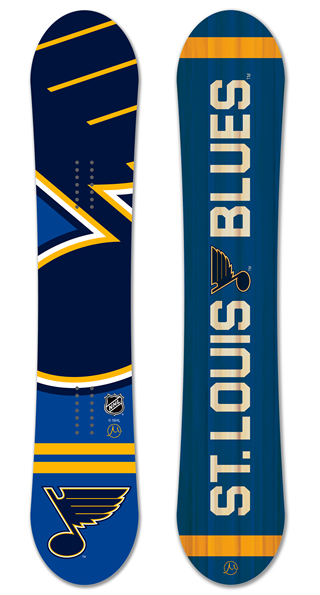 $535