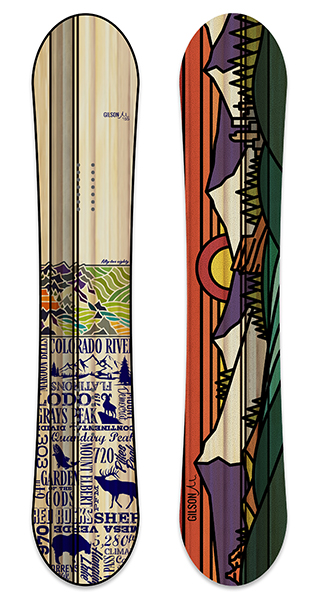 fifty-two eighty
Limited Edition All Mountain Snowboard
$545
This design was available during a limited release.
FIFTY-TWO EIGHTY
Introducing the fifty-two eighty.
Introducing the fifty-two eighty. We've teamed up with Colorado's own Jimmy Bryant from AtomicChild to bring his belovedly iconic designs to the slopes. These boards utilize clear topsheets which show right through to the board's wood core, which features Colorado beetle kill pine in the design. With so many ties to Colorado, and so many of our customers living there, we wanted to pay homage to the state with this new board. Highlighting some of our favorite places in the state on the top-sheet and featuring Jimmy's badass line art representing the state on the base - the fifty-two eighty is sure to pop on the mountain.
Want to highlight some of your most memorable Colorado locations? Choose the personalized fifty-two eighty option for an additional $30, and customize the text on the topsheet to include 10-15 of your favorite Colorado spots, icons, or crew.
Built on our top-selling All Mountain model, the fifty-two eighty is an incredibly versatile board which will allow you to explore every inch of the mountain. The Gilson Soft Edge offers an incredibly surfy feel for you to drift and play on, with effortless transitions to your steel edge for powerful and responsive carving. We pair traditional camber with medium flex on this board to offer a super fun ride in a wide variety of conditions. Whether cruising groomers, dropping cliffs off-piste, or taking a few laps in the park - the Colorado can handle it all.
Experience a snowboard from the company that has people all over the country buzzing. 100% handcrafted in the USA, and delivered direct to your doorstep. Order yours today!

LENGTH NOSE & TAIL WIDTH WAIST WIDTH SIDECUT RADIUS
Mens 145 280mm 241mm 7.34m
Mens 150 286mm 246mm 7.85m
Mens 155 293mm 251mm 8.16m
Mens 160 300mm 253mm 7.93m
Mens 165 302mm 256mm 8.77m
Mens 165W 316mm 271mm 8.30m
Womens 140 259mm 219mm 6.51m
Womens 145 261mm 223mm 7.35m
Womens 150 267mm 227mm 7.85m
TYPE
Limited Edition GRAPHICS
Sublimated CORE
Poplar Hardwood
SHAPE
All Mountain BASE
Soft Edge & Pow Channel BASE MATERIAL
4001 Sintered Ptex
FLEX

PROFILE
10mm Camber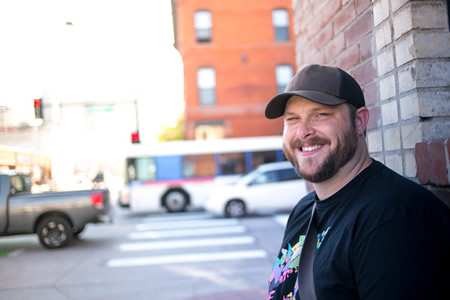 ARTIST BIO: Jimmy Bryant
Colorado artist Jimmy Bryant has been drawing and creating his entire life. It is his true passion. He's been running his outdoor-focused brand AtomicChild Design for over 10 years, and has worked with brands such as Grateful Dead, Phish, Warner Bros, Mötley Crüe, and Counting Crows to name a few. Jimmy merges highly unique style with that of the brands he works with to create new ways of helping tell stories.
Jimmy is a totally awesome guy, who is incredibly talented, and we've had so much fun working with him on this special project to show love to our people in Colorado!
OTHER SNOWBOARDS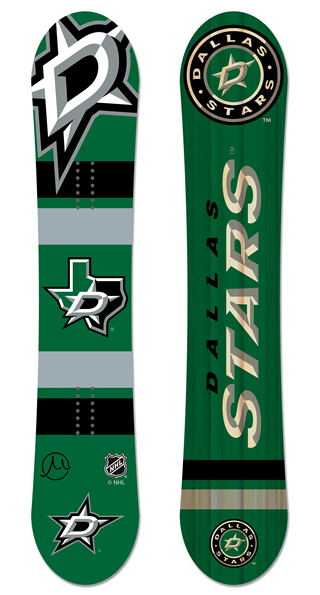 $550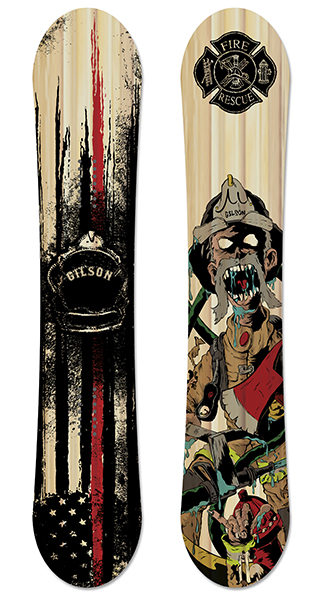 $575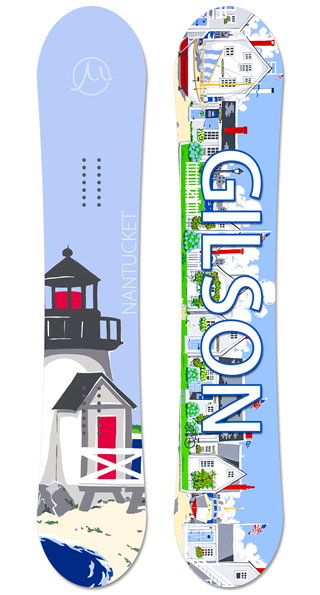 $650