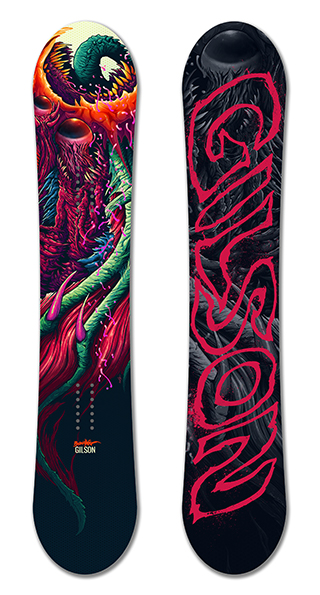 Hyperbeast
Limited Edition All Mountain Snowboard
$625
HYPERBEAST
Artist: Brock Hofer
The Brock Hofer x Gilson collaboration unleashes the most terrifying Monsters with the Gilson All Mountain Snowboard. Brock's imagination shows now limits, and with digital illustration tools in his hands, nor does his artwork. This piece with its bright colors and sharp detail, affectionately dubbed the Hyperbeast, is one of the most visually striking and intriguing pieces in the Brock Hofer collection.

LENGTH NOSE & TAIL WIDTH WAIST WIDTH SIDECUT RADIUS
Mens 145 280mm 241mm 7.34m
Mens 150 286mm 246mm 7.85m
Mens 155 293mm 251mm 8.16m
Mens 160 300mm 253mm 7.93m
Mens 165 302mm 256mm 8.77m
Mens 165W 316mm 271mm 8.30m
Womens 140 259mm 219mm 6.51m
Womens 145 261mm 223mm 7.35m
Womens 150 267mm 227mm 7.85m
TYPE
Limited Edition GRAPHICS
Sublimated CORE
Poplar Hardwood
SHAPE
All Mountain BASE
Soft Edge & Pow Channel BASE MATERIAL
4001 Sintered Ptex
FLEX

PROFILE
10mm Camber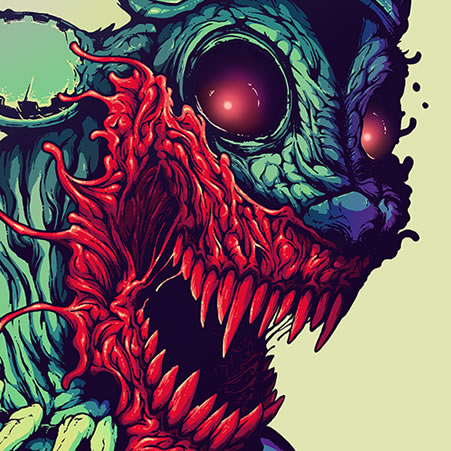 ARTIST BIO: Brock Hofer
Brock is an illustrator focused on creating fantastic, neon soaked monsters and demons for clients all over the world. Starting out with just pencils and paper early on and eventually moving up to work digitally as a professional, he has crafted a career playing with contrasting ideas and mashing them together. Inspiration comes from everywhere for him and helps to infuse each new piece with a different vibe than the one before it. Art should be engaging, and with each piece Brock tries to keep things exciting and energetic for everyone to enjoy.
OTHER SNOWBOARDS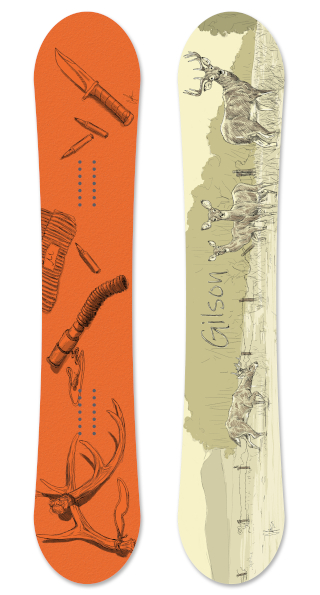 $575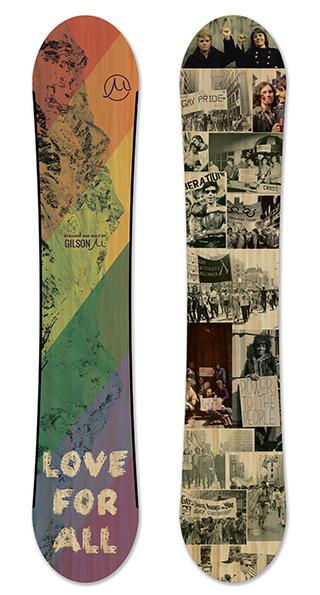 $550