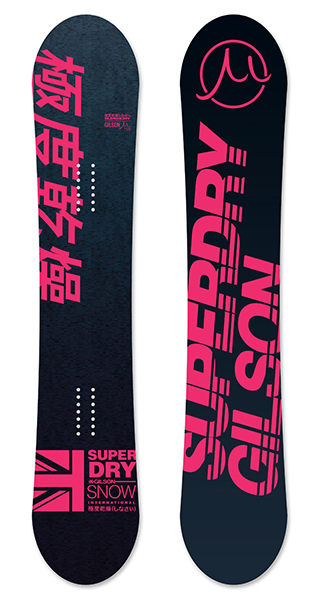 Superdry Motion - Pink
Limited Edition All Mountain Snowboard
$595
SUPERDRY MOTION - PINK
Superdry™ x Gilson Snow - Performance equipment. Distinct style.
Introducing the Superdry x Gilson lineup of performance snowboards. We've teamed up with one of the world's most trend-setting contemporary brands to merge cutting edge style with world class performance on the mountain.
Built on our top-selling All Mountain model, The Motion is an incredibly versatile board that will allow you to explore every inch of the mountain. The Gilson Soft Edge offers an incredibly surfy feel for you to drift and play on, with effortless transitions to your steel edge for powerful and responsive carving. We pair traditional camber with medium flex on this board to offer a super fun ride in a wide variety of conditions.
Whether cruising groomers, dropping cliffs off-piste, or taking a few laps in the park - the Motion can handle it all.
Experience a snowboard from the company that has people all over the world buzzing. Handcrafted, and delivered direct to your doorstep. Order yours today!

LENGTH NOSE & TAIL WIDTH WAIST WIDTH SIDECUT RADIUS
Mens 145 280mm 241mm 7.34m
Mens 150 286mm 246mm 7.85m
Mens 155 293mm 251mm 8.16m
Mens 160 300mm 253mm 7.93m
Mens 165 302mm 256mm 8.77m
Mens 165W 316mm 271mm 8.30m
Womens 140 259mm 219mm 6.51m
Womens 145 261mm 223mm 7.35m
Womens 150 267mm 227mm 7.85m
TYPE
Limited Edition GRAPHICS
Sublimated CORE
Poplar Hardwood
SHAPE
All Mountain BASE
Soft Edge & Pow Channel BASE MATERIAL
4001 Sintered Ptex
FLEX

PROFILE
10mm Camber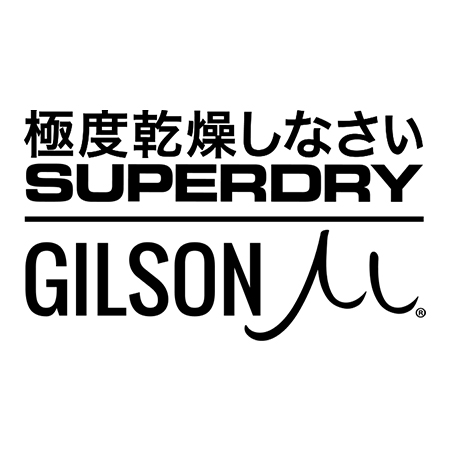 Superdry x Gilson Snow
Gilson Snow established in 2013 to bring cutting edge snowsports equipment to skiers and riders around the world. The company has received numerous awards in innovative product development and has earned its place as a leader in forward-thinking outdoor gear design. Gilson Snow continues to prioritize quality, performance, and responsible manufacturing, generating an avid following around the world.
Superdry is an exciting contemporary brand which focuses on high-quality products that fuse vintage Americana and Japanese-inspired graphics with a British style. They are characterized by quality fabrics, authentic vintage washes, unique detailing, world leading hand-drawn graphics and tailored fits with diverse styling. Such distinctiveness has gained the brand exclusive appeal as well as an international celebrity following.
Superdry and Gilson Snow teamed up to develop an exclusive collection of high-performance gear for release in 2020. Now available.
OTHER SNOWBOARDS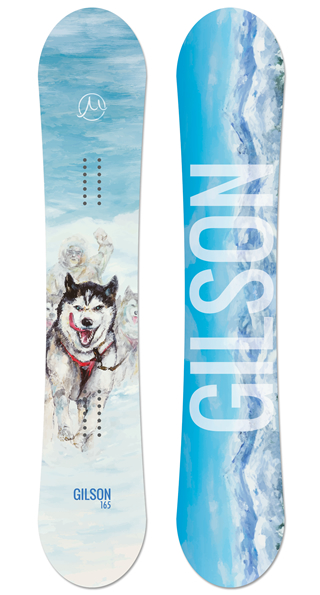 $550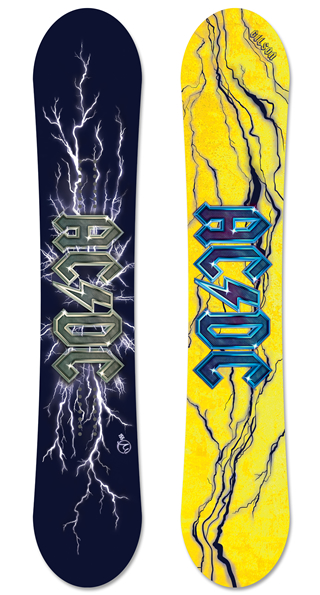 $575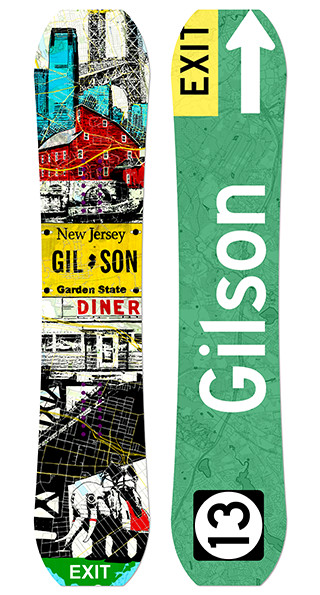 $535