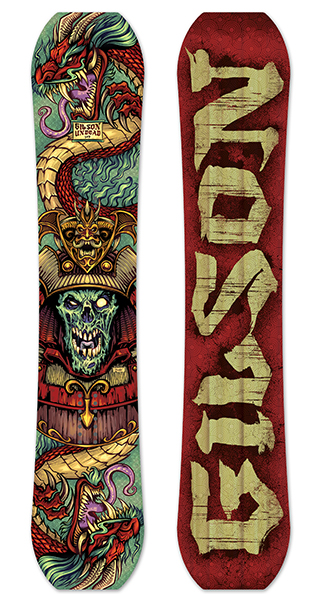 Undead
Mens Freestyle Hybrid Camber Snowboard
$489.00
UNDEAD
Turn the mountain into your playground with maximum butter and an aggressive hybrid-camber design.
We created the Undead for the rider who wants a performance snowboard that can charge hard but still knows how to get down and play. The Undead is the evolution of our best selling freestyle design, The Duel, now paired with our highly responsive hybrid-camber profile. The Soft Edge and Butter Pad design features make The Undead one of the most butterable snowboards on the market, and the full-wrap steel edge and hybrid-camber profile make it a charger than can handle big drops, top-speed carves, and uneven terrain.
Our 28 insert pack gives you tons of customization with binding setup, and also allows you to move to a setback stance for those deep powder days. The nose and tail are blunted 3cm each, meaning that the board supports and performs like it is 6cm bigger than it measures. So, a 149cm Undead is really like a 155cm All Mountain-- they have the same effective edge and surface area in contact with the snow for float, but the Undead measures 6cm shorter and is way more agile in the trees, in the air, and certainly when fully laid out in butters.
The Undead is for those who love to charge but still know how to play and get loose.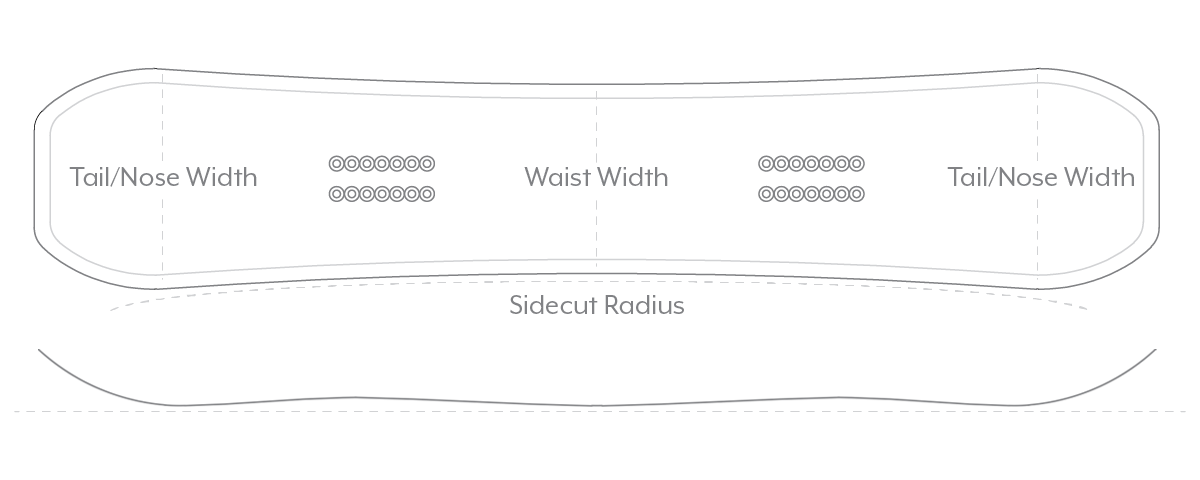 LENGTH NOSE & TAIL WIDTH WAIST WIDTH SIDECUT RADIUS
144 286mm 246mm 7.85m
149 293mm 251mm 8.16m
154 300mm 253mm 7.93m
154 Wide 316mm 271mm 8.30m
TYPE
MENS GRAPHICS
Sublimated CORE
Poplar Hardwood
SHAPE
Freestyle Hybrid Camber BASE
Soft Edge & Butter Pad BASE MATERIAL
4001 Sintered Ptex
FLEX

PROFILE
9mm Cambered Hybrid


OTHER SNOWBOARDS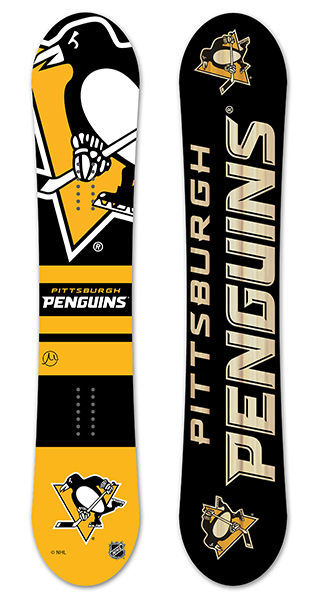 $550.00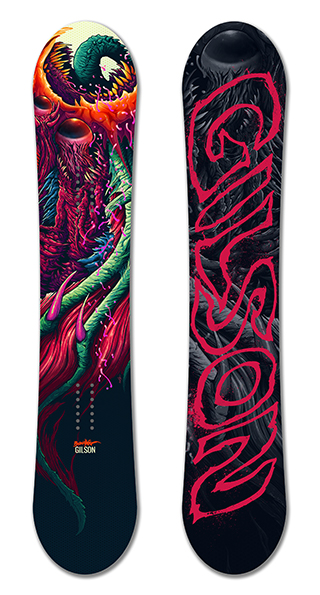 $625.00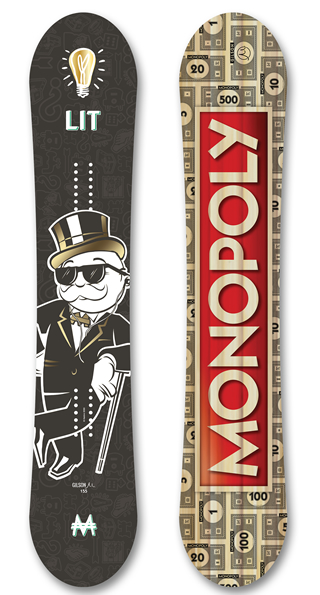 $525.00