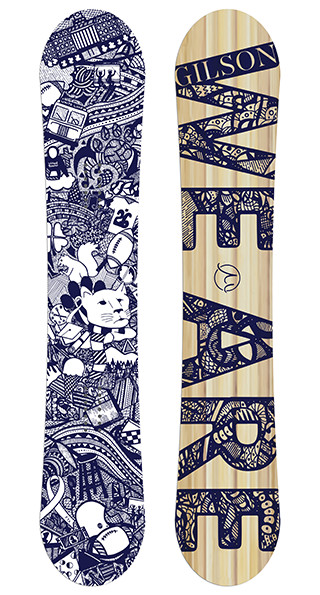 We Are
Limited Edition All Mountain Snowboard
$530
WE ARE
For those who love the Blue and White
Using Gilson's most versatile All Mountain snowboard model, we've teamed up with amazing artist Kristina Nowakowski to create a design featuring iconic imagery from her favorite university. This board is packed with drawings representing her entire college experience. Whether it's you missing the White Loop, grabbing a scoop at the creamery, your favorite jersey, or the Willard Preacher - can you find them all? Hint - there are over 40!
As Pennsylvania's only snowboard and ski maker, we are thrilled to bring you this exciting Special Edition snowboard - the We Are.
With Gilson's Soft Edge, Pow Channel and Central Flex design features, this board will allow you to explore further and have way more fun on the mountain. The combination of this board's cambered profile with our Pow Channel offer one of the most versatile boards on the market. Whether exploring the backcountry or cruising a groomer, The We Are is well equipped to handle a multitude of terrain and condition combinations.

LENGTH NOSE & TAIL WIDTH WAIST WIDTH SIDECUT RADIUS
Mens 145 280mm 241mm 7.34m
Mens 150 286mm 246mm 7.85m
Mens 155 293mm 251mm 8.16m
Mens 160 300mm 253mm 7.93m
Mens 165 302mm 256mm 8.77m
Mens 165W 316mm 271mm 8.30m
Womens 140 259mm 219mm 6.51m
Womens 145 261mm 223mm 7.35m
Womens 150 267mm 227mm 7.85m
TYPE
Limited Edition GRAPHICS
Sublimated CORE
Poplar Hardwood
SHAPE
All Mountain BASE
Soft Edge & Pow Channel BASE MATERIAL
4001 Sintered Ptex
FLEX

PROFILE
10mm Camber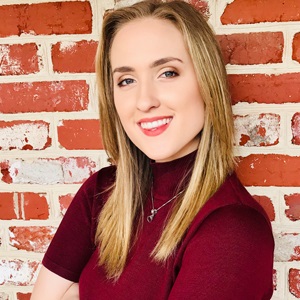 ARTIST BIO: Kristina Nowakowski
Kristina, a student at PSU, has a love for art in all forms, especially singing, musicals/plays, photography, filmmaking, and drawing. Kristina began drawing when she was in high school and it became one of her passions. She is very much a rule follower in her every day life, which is why her artwork became extremely important to her.
"Each of my designs are hand drawn with Sharpie markers. The thing I love most about designing is that there are no rules or methods to my madness. As soon as I put pen to paper, I let my imagination run wild. I like to think that each of my designs are an expression of different parts of myself as there are many unique layers to every individual. My art has become a safe space for me to make mistakes, be myself, and express those parts of me that I simply cannot put into words."
OTHER SNOWBOARDS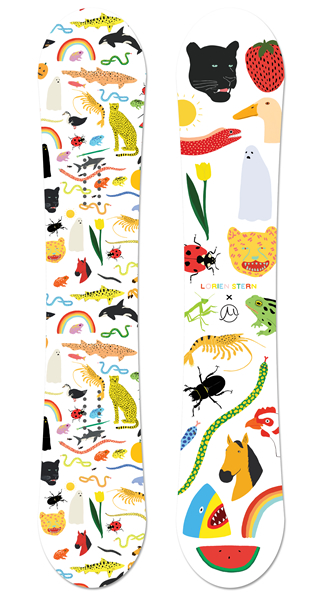 $535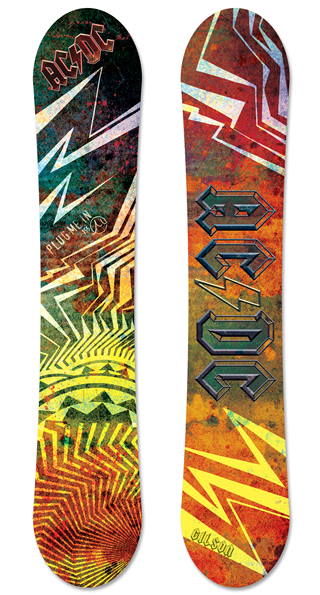 $575