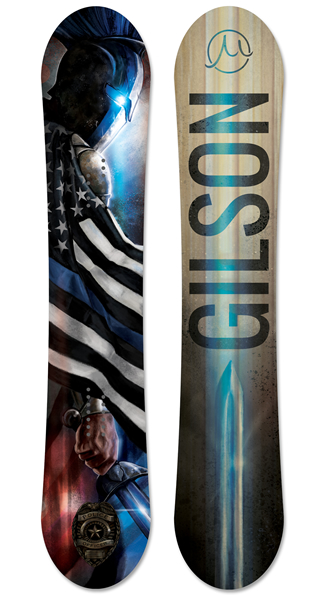 Blueline
Limited Edition All Mountain Snowboard
$575
This design was available during a limited release.
BLUELINE
Specially designed for police officers.
Introducing the Gilson Blueline. We wanted to bring to life a special Limited Edition snowboard for all of the men and women on the police force out keeping us safe every day. Every board comes with the ability to personalize it, by adding your Badge to it. Just email us a quick photo of your badge after you order to info@gilsonsnow, and we'll include your personalization when building your board!
Built on our top-selling All Mountain model, The Blueline snowboard is an incredibly versatile board which will allow you to explore every inch of the mountain. The Gilson Soft Edge offers an incredibly surfy feel for you to drift and play on, with effortless transitions to your steel edge for powerful and responsive carving. We pair traditional camber with medium flex on this board to to offer a super fun ride in a wide variety of conditions.
Whether cruising groomers, dropping cliffs off-piste, or taking a few laps in the park - The Blueline snowboard can handle it all.
Every board is handcrafted here in the USA, and delivered direct to your doorstep. Order yours today.

LENGTH NOSE & TAIL WIDTH WAIST WIDTH SIDECUT RADIUS
Mens 145 280mm 241mm 7.34m
Mens 150 286mm 246mm 7.85m
Mens 155 293mm 251mm 8.16m
Mens 160 300mm 253mm 7.93m
Mens 165 302mm 256mm 8.77m
Mens 165W 316mm 271mm 8.30m
Womens 140 259mm 219mm 6.51m
Womens 145 261mm 223mm 7.35m
Womens 150 267mm 227mm 7.85m
TYPE
Limited Edition GRAPHICS
Sublimated CORE
Poplar Hardwood
SHAPE
All Mountain BASE
Soft Edge & Pow Channel BASE MATERIAL
4001 Sintered Ptex
FLEX

PROFILE
10mm Camber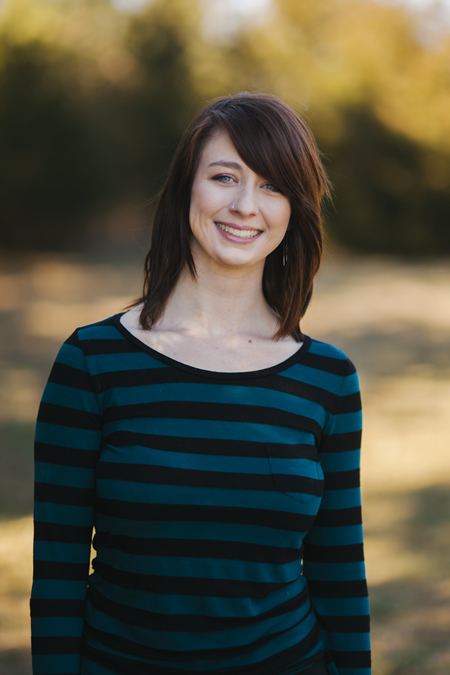 ARTIST BIO: Joanna Garcia
I have been creating artwork since I could hold a pencil (or a green crayon, which I used to draw a large stick person family on the dining room wall).
For me, art is a way of connecting with others. It has the potential to touch your heart, and stir your imagination. Whether it be a little fox sculpture that sits on your desk and brings a smile to your face, or a t-shirt that strikes up a positive conversation with a stranger - the art that I create is my way of sharing joy and creativity with the world.
As the wife of a police officer, I am proud to back the blue. I am grateful for the opportunity to use my artwork to support and thank our police officers who serve us daily.
OTHER SNOWBOARDS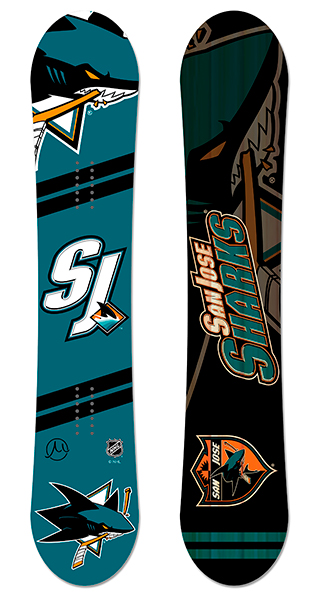 $550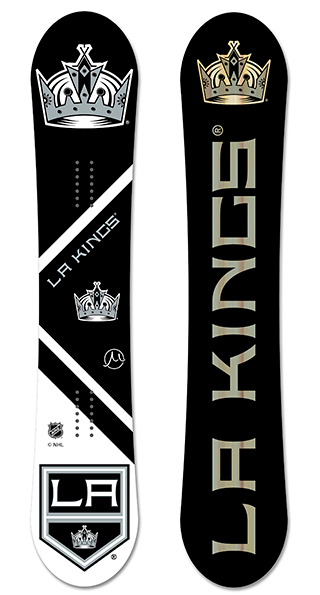 $550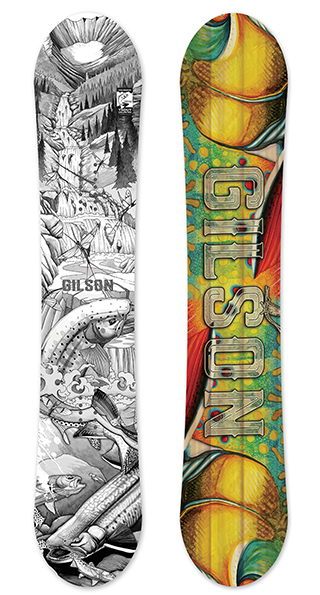 $565