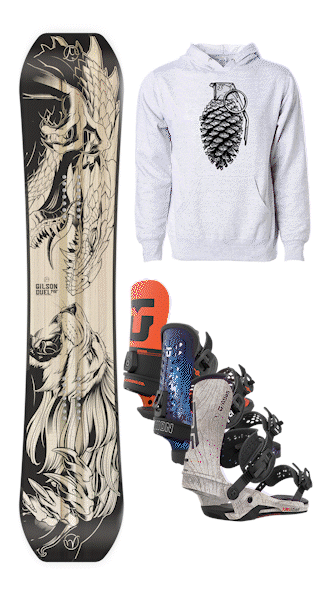 Holiday Bundle
Snowboard + Bindings + Sweatshirt
$1065
$865 USD
Five Year Warranty
Made in America
How Does this Work?
After your purchase, you'll receive an email from the Gilson Team. If you already know which board, bindings and hoodie you'd like - just let us know and we'll update your order and get your gear shipped right out!

If you'd like to talk through your new setup, you'll have a Team Member's number to set up a call to chat through the details and get your new gear picked out.

The 2023 Bundle can be used on any snowboard that we currently have in stock (see Snowboard page).
We Care Most About Your Ride And Time On The Mountain
That core motivation is why we ensure all of our snowboards and skis are consciously made by our team of skilled craftsmen and women here in the US and backed by our industry leading 5 year warranty.

"Expect both flex and pop out of the same snowboard."

"A surfy deck that carves huge and handles the hairiest steeps."

"The designs from Gilson make shredding more buttery and playful."

What Sets Gilson Apart?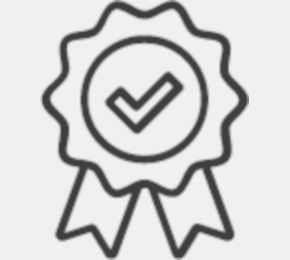 Longest Warranty in the Game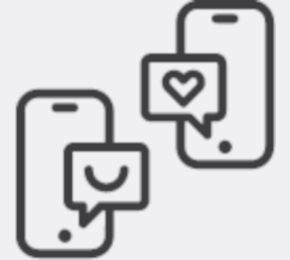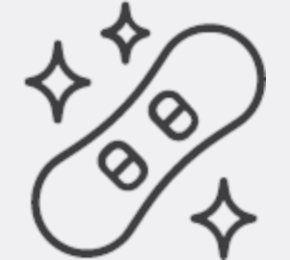 Tech Innovations You Can Feel
Our Commitment To Artists
From the classroom, to the stable, to one of the most-loved independent brands in snow sports.
How do we offer the longest warranty in the game?
A Note From Our Team:

We build everything ourselves in our American factory, giving us complete control to invest in processes and materials that ensure long term quality and durability.

We are snowboarders and skiers ourselves. We put our trust in our equipment, and we rely on our gear to deliver in the most unforgiving conditions.

We are able to offer the longest warranty because we understand the impact of the decisions we've made, from our sustainably harvested forests to your door, and everything in between.